Project:

 ALUMINA PHOTOSHOOT, AVP PRODUCTION, SOCIAL MEDIA CONTENT and MANAGEMENT
Nutricosmetica launched its newest, revolutionary whitening product line: Alumina. It introduces a unique 2-step process that instructs users how to properly exfoliate their skin, leading to a white, fair glow.
Alumina contracted the team's help for several marketing requirements for the launch of Alumina! This included the Photoshoot for the products, with its wide-range of lines that addresses different skin types and concerns.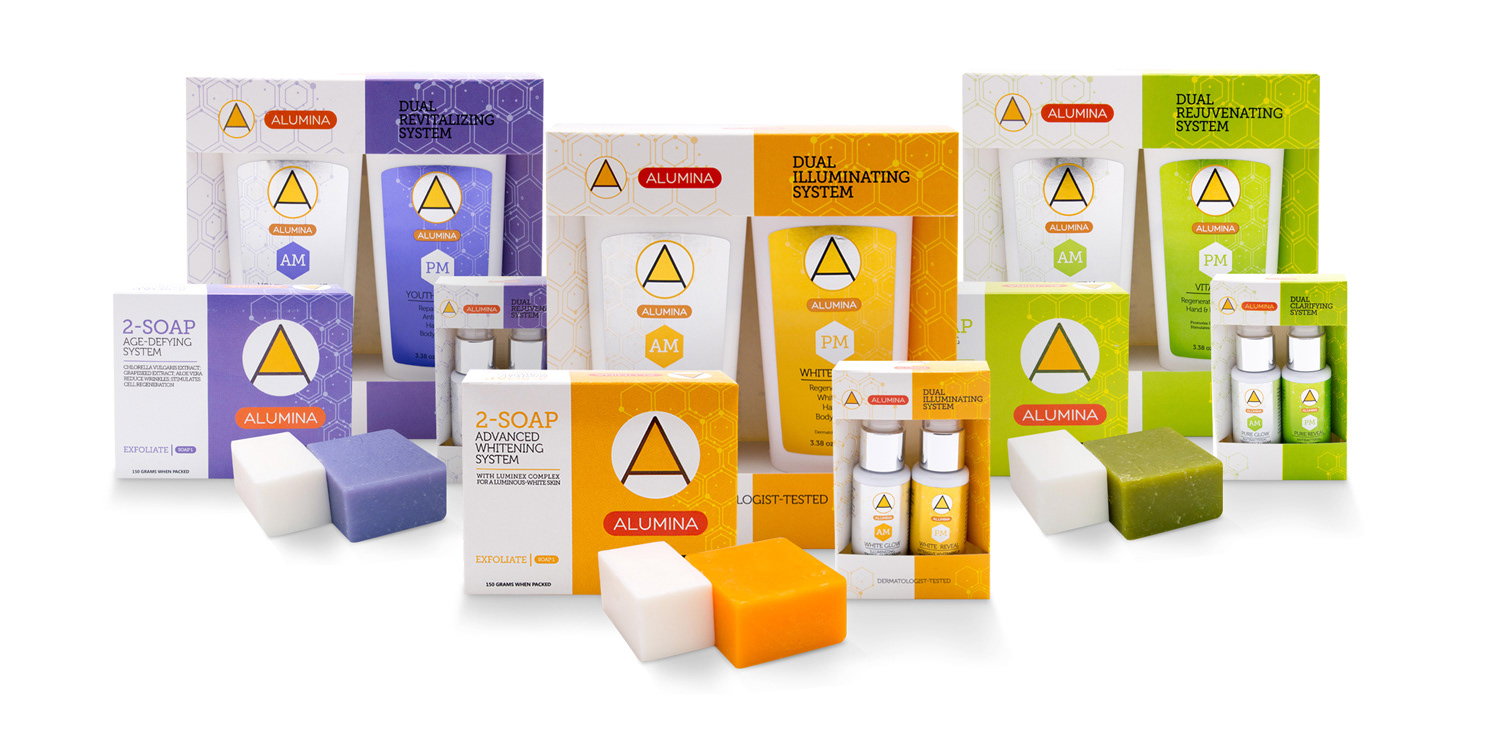 Apart from this, we collaborated on other marketing collaterals to promote the product. We created an AVP, which narrates several girls' experiences on over-exfoliation before they discovered Alumina. Now it has truly given them the change that they needed!
The AVP included 3D graphics that illustrated what over-exfoliation does, together with the product reveal and instructions, for dramatic effect. 
Of course, marketing would not be complete without a social media plan and a fully functional website. We provided a social media plan, including all messaging, information, artworks and management to garner more fans, followers and drive awareness for the new product. 


We even posted some tips to show just why they should try out Alumina!


We also created the artworks for the website, which featured their endorser, Sarah Lahbati.
This is where you can see why 2 is definitely better than 1!